Q u e s t i o n s & A n s w e r s
If you wish to contact us personally, please see this page. If you choose to contact the webshop - please use this form!

Hi!
As this shop is newly created there is nothing to answer in this forum. However, we look forward to fill this page with one or another question from our customers!
Welcome . . .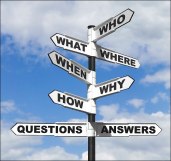 Hi!
If you don´t ask - you won´t get an answer, they say!
The answer to your question will be listed below, that is our intention . . .
Best regards!